Get Admission in Teacher Training,Fashion and Polytechnic Courses in Delhi
E-Mail : info@acmteducationcollege.com

ACMT

Education College
(Regd. the GOVT. of NCT of Delhi) ISO 9001:2015 Certified.(approved by Govt. of india)
Call Us
011-27047419, 91-9268747416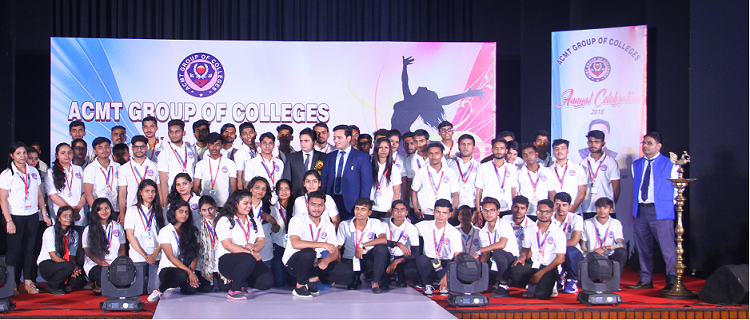 Diploma in office management and secretarial practice offers wide pathways in terms of secure career. This course helps you to learn the techniques of managing office work with 100% detailing. Diploma in office management focuses on communication skills, office management, business communication, shorthand, typewriting, awareness about current affairs and general knowledge, human relations, business organization, personality development sessions, taxation, accounting, front desk, entrepreneurship and marketing management. After completion of this course you are willing to enter any of the office field with confidence and spark.
Benefits of pursuing diploma in office management:
This particular course will help in service candidates to become future managers
This course is designed in a manner to make the candidate equipped with office skills and secretarial work in various fields of endeavour.
Also the candidate will be able to understand the standard of living, characteristics of wants and law of diminishing, consumer surplus, marginal utility and its uses.
Course curriculum:
This course module includes communication skill classes, language exercise, report writing, minute writing and note making, grammar and composition. The faculty of our ACMT Education College will help you to learn the techniques of telephonic conversation, intonation and stress in communication and also practice of making and presenting presentations. The candidates are also taught accountancy, book keeping, banking and company law services, lab sessions and field exposures which play's a very crucial role in successful future.
Eligibility for diploma in office management and secretarial practice:
Candidate should have passed 10th or 10+2 or its equivalent education from a certified school board in India.
Documents required at the time of Counseling or Admission.
10th or 12th Mark Sheet and Certificate.
Residence Proof like Voter Id Card , Adhar Card or Rashan Card Copy or any other.
5 Colored Photographs.
Properly Filled Admission Form with your photograph.
Few reasons why choose us:
College education gives confidence and encourages critical thinking and expands the horizon of the student.
The academic challenges, the exposure to fresh ideas and novel disciplines, wisdom to deal with an extensive variety of people and consider their beliefs, all play a crucial role in making you victorious and help you in reaching pinnacle of success.
Education in college builds habits which stay with you throughout your life and prepare you to take up the challenges of upcoming employment, nationality and structuring a meaningful life.
In the current times where there is cut-throat competition, if any individual is devoid of college education, it severely restricts job opportunities and forthcoming earning potential.
Employment sector after diploma in office management and secretarial practice:
Banks
Public and private sector
PSU's
Academic institutes
MNC's
Computer lab and other labs
Management information system
Types of job a candidate can apply for:
Computer operator
Junior executive
Stenographer
Assistant programmer
Word processor
Data entry operator
Statistical investigator
Office assistant
Clerk assistant
Duration of this Course :
one or two years.
Fee Structure of office management Course :
19,500/ per Semester.(*Include Registration Fees + Admission Fees + Notes + English Speaking + Computer Lab + Interview Preparation + 100% Job assistance)