Get Admission in Teacher Training,Fashion and Polytechnic Courses in Delhi
E-Mail : info@acmteducationcollege.com

ACMT

Education College
(Regd. the GOVT. of NCT of Delhi) ISO 9001:2015 Certified.(approved by Govt. of india)
Call Us
011-27047419, 91-9268747416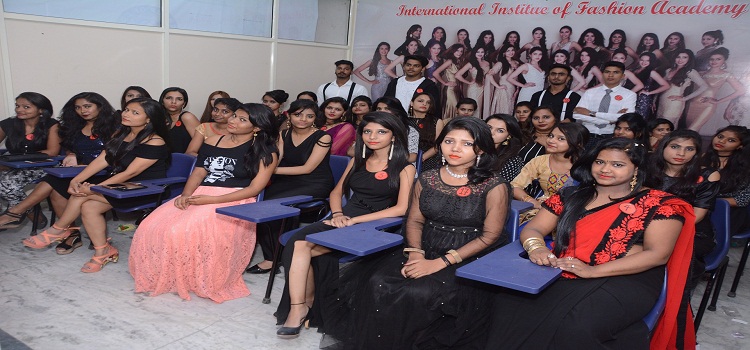 Fashion is a rage or practise, which is generally related to apparels, decor, footwear, accessories etc. It is sporadic and changes frequently with the change in climate, likes and occasions. As it is, being said that in this world nothing is permanent but a change. Fashion declines the uniformity. Fashion is a trend that overshadows the likes, mind, and market now. The brain behind the creation of fashion is fashion designer and study enabling fashion designers to expertise into the fields of trends is Fashion designing course. It involves enormous efforts and brain to create a rage.
Eligibility for Fashion Designing Course:
Student should have completed 12th.
Documents required at the time of Counseling or Admission for this course :
Mark Sheet and Certificate of 10th or 12th
Residence Proof like Voter Id Card , Adhar Card or Rashan Card Copy or any other.
5 Colored Photographs.
Properly Filled Admission Form with your photograph.
Duration of this Course :
three years for degree programs or two years for diploma programs.
Job Prospects:
Diploma or degree in fashion designing course will open the gates of dazzling fashion industry to you storing infinite job possibilities. The course form recognized and renowned institution will give right direction to your zeal to become a fashion designer. The diploma course in Fashion designing gives an option of specializing in personal styling, apparels, footwear, home decor and accessories. It also flourishes the choice of designing for kids, men or women. Course at ACMT Education College also caters an idea of approaching the clients displaying and selling your design. After the course be your own boss by running personal boutiques or join the export houses or the companies needing creative brain and aptitude of fashion designers. ACMT Education College has an aim to present finest educational guidance service and come out with dumped opportunities for the young people of this nation to outshine in the area of Fashion Designing. As far as the Course details are concerned, the students of Fashion Designing are given an in depth grounding of the Fashion theories along with research. They are asked to undertake practical work, project reports, assignments, workshops, several seminars etc. The students are taught about the requirement to maintain a balance between theoretical, practical as well as the conceptual angles of the Fashion Designing profession. You should be well informed about all the developments as well as the issues happening around the globe. Many sources are benevolent such as magazines, newspapers, TV, social media platforms etc. However magazine reading can improve your Fashion Designing and analysing skills in the field of contemporary fashion.
Syllabus of Fashion Designin Courses
For more details make a call at 011-27047419, 9268747416