Get Admission in Teacher Training,Fashion and Polytechnic Courses in Delhi
E-Mail : info@acmteducationcollege.com

ACMT

Education College
(Regd. the GOVT. of NCT of Delhi) ISO 9001:2015 Certified.(approved by Govt. of india)
Call Us
011-27047419, 91-9268747416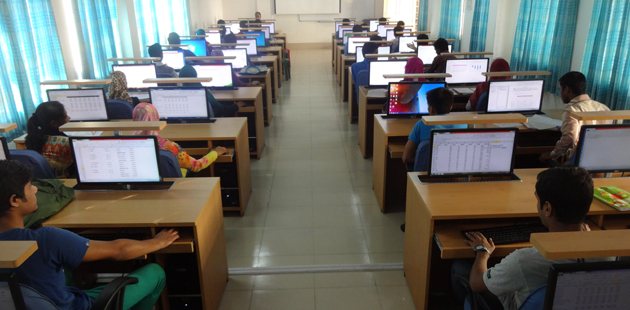 Computer engineering is an interdisciplinary course in both its application as well as origin. It contains elements of computer science, electronics engineering and electrical engineering. Diploma in computer engineering is a technical degree which aims in providing basic knowledge of engineering, computing, scientific, a sound knowledge of spoken English, mathematical techniques which are all required in the job field. It is a discipline that emphasizes on the development and study of computer software and hardware and also deals with microprocessors, microcontrollers, software development and testing, networking and circuit design. Every day a new technology comes into existence in order to compete with that a computer engineer must be up to date and should be ready for continuous learning.
A Diploma in Computer Engineering is 3 years long course which follows the semester system of learning. Each year is divided into two semesters and each semester lasts for a duration of 6 months. Students who have cleared 10th or 12th standard are eligible to pursue this course. This course is offered by many technical and engineering institutes across India. The process of admission differs according to institutes for most institutes it is through the direct admission process. Seat allotment is on the basis of marks scored in 10th board examination in science stream.
These days, most of the organizations be it manufacturing, Power, healthcare or education rely on computers. So, computer engineers are in high demand for the maintenance, development, and repair of computer systems.
The Laboratories at ACMT Education College is well-equipped with more than 25 computers with latest hardware and software. The campus has access to 24*7 Wi-Fi facilities which helps the student to search information through the Internet anytime in the campus. The department of computer engineering has highly dynamic and qualified staff that motivates the students with the help of competitions and mini projects.
Job opportunities are available in private as well as government sector enterprises. The Diploma holders may work as hardware or software engineers. The manufacturers of computers and telecom firms also tend to hire computer engineers. companies manufacturing or designing microcontrollers, sensors, microprocessors, VLSI chips, computer systems circuit boards and much more are also known to recruit computer engineers. One can also become an independent software engineer or start own support service or hardware sales. One can also become an independent software engineer or start own support service or hardware sales.
If you wish to join this course, ACMT education College is one of the best college providing best academic structure along with special facilities.
Eligibility for Computer Engineering Course:
Any candidate who has completed 10th or 10+2 standard can join this course.
Documents required at the time of Counseling or Admission for Computer Engineering Course.
10th's Mark Sheet and Certificate.
Residence Proof like Voter Id Card , Adhar Card or Rashan Card Copy or any other.
5 Colored Photographs.
Properly Filled Admission Form with your photograph.
Duration of this Course :
Two Years after 12th(10+2).
Three Years after 10th.