Get Admission in Teacher Training,Fashion and Polytechnic Courses in Delhi
E-Mail : info@acmteducationcollege.com

ACMT

Education College
(Regd. the GOVT. of NCT of Delhi) ISO 9001:2015 Certified.(approved by Govt. of india)
Call Us
011-27047419, 91-9268747416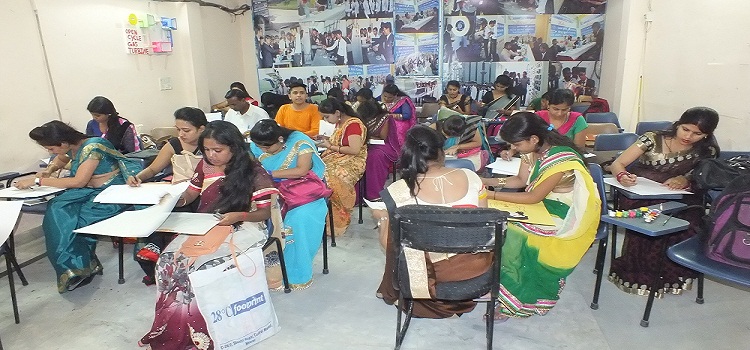 Pre-primary teachers always play a significant role in a child's life. They know how to encourage them at a tender age and help them in developing their writing, speaking and overall personality. They definitely play a significant role to give a stronger basic knowledge for further classes. To expand the sensibilities, A nursery teacher trainer should have a smooth conversion between school and home by giving extra love and attention and similarly working on the child's grooming. To be a nursery trainer, one has to be humble, soft spoken and should have a charming personality to become a child's favorite. All the nursery kids deserve proper nurturing from trained and professional nursery trainers, who can work passionately upon child's growth and learning skills. Teacher training is needed for a lot many reasons today. Preschool education is getting more recognition in India and worldwide. Playschools are mushrooming everywhere at at rapid pace. A preschool curriculum is aimed to train young children undergoing a constant physical and mental transition. And to execute such a curriculum aspiring teachers should be professionally trained.
Importance of Nursery Teacher Training Course :
This course helps the teachers to learn the method of teaching in a planned manner through different games and experiments. If you love children and want to help them than teacher training is a great start up to pursue this as a career. A teacher should be flexible and creative to bring new ideas into teaching method. It is very much beneficial for those who want to emerge themselves in education as a nursery trainer expert. Our course is dedicated to fostering the children to develop to their full potential so that they are properly equipped to face the challenges in the future, with complete confidence, grit and total determination. ACMT Education College has taken yet another step in the field of preprimary education .It has launched a nursery teacher training course that covers nearly all aspects that is related to preschool education. They conduct various teachers training courses through various modes they have the experience to mould a good student into an effective and responsible teacher. They train to implement teaching skills. The faculty of the college hold multi disciplinary expertise. The curriculum embodies both theoretical as well as practical attributes. The alumni of this college are well placed in prestigious educational institutions in Delhi India . This College provides specialized training in the area of educating and handling preschool children. Imparts trainees with skills that is a pre-requisite in creating a secure, warm and stimulating preschoolenvironment.
Certification course of NTT :
ACMT Education College provides a certification course for those who want to work on young mind's as nursery trainers. The course enthralls on overall development of toddlers. The aspiring trainers get familiarized with the teaching techniques to understand the child's emotional, physical and social skills. On the completion of course. All the trainers get a certified UGC which is globally recognized as an eligible degree for trainers. On the completion of the course all trainers get a certification from UGC which is globally recognized as an eligible degree for trainers.
Academic Criterion for Nursery Teacher
To pursue your carrier as a nursery teacher it is mandatory to be a holder of nursery teacher training course from a recognised institution. It may be pursued after graduation and post graduation but minimum education required to qualify for nursery teacher training course is higher secondary irrespective of your stream.
Personal traits to be a successful nursery teacher
It is the first step out in the world of budding babies. They need the atmosphere like their home in school and parents figure like teachers in order to make the child comfortable and acquainted with the school. Toddlers needs individual attention, care, love, pamper and friendly atmosphere. Teachers need to be highly patient and loving like parents as neither the motor skills nor the child is mentally developed enough to understand the concept on their own. Potency to understand each and every aspect of individuality of kids and treat each child distinctively is primary individual requirement of nursery teacher. Invigorating techniques to make every aspect of syllabus interesting and easy to be comprehend by toddlers.
Why to choose ACMT Education College for NTT Course
There are numerous colleges or institutes in India that provide teacher training courses for many women who are keen to adapt this as a career. The course includes the speculative side of the child psychology, child's nutrition, pedagogy of various subjects with lots of realistic knowledge while playing. We also teach you the technique of developing a good bond between the child and the teacher.The training given by our professional help the candidates learns the techniques of molding young minds into a bright star. It develops and elevates the overall personality of the child with full fledged knowledge.
Eligibility for Nursery Teacher Training Course:
Any candidate who has completed 10+2 standard can join this course.
Job opportunities after this Course:
This course helps the teachers to understand the demands of young minds. It covers the diverse methodologies and techniques with a constant focus on young children. ACMT college provides a pathway to many aspiring candidates who wants to pursue this as a career. This course will offer a different skill and overall experience to deal with small kids of the nursery. After few years of experience you can work as deputy head in primary school. This course is enormously helpful for those who want to start their own pre-school. You can become a teacher in a renowned school / play school You can becom a trainer at a teacher training institute. You can becom a supervisor, curriculum planner or a coordinator in a well-established school.
Documents required at the time of Counseling or Admission for NTT Course:
10th ,12th Mark Sheet and Certificate.
Residence Proof like Voter Id Card , Adhar Card or Rashan Card Copy or any other.
5 Colored Photographs.
Properly Filled Admission Form with your photograph.
Duration of this Course :
24 months only.
Fee Structure of NTT Course:
19,500/ per Semester.(*Include Registration Fees + Admission Fees + Books + English Speaking + Computer Lab + Interview Preparation)